Find a new place in Vilnius you can call home!
A cozy, modern community consisting of 32 lofts designed with many additional spaces for your convenience. We understand that life happens not only within the walls, but mostly among people, this is why we invite you to explore and choose the most suitable loft for your lifestyle.
We  LOFT co-living offer short-term rentals ranging from 3 days to a month. This is a great opportunity for those who want to experience a temporary feeling of home in Vilnius while enjoying all the comforts of our loft, even for a brief visit. And if you fall in love with this city as we hope you will, simply pay for the next month and continue your experience in this cozy community.
Reservation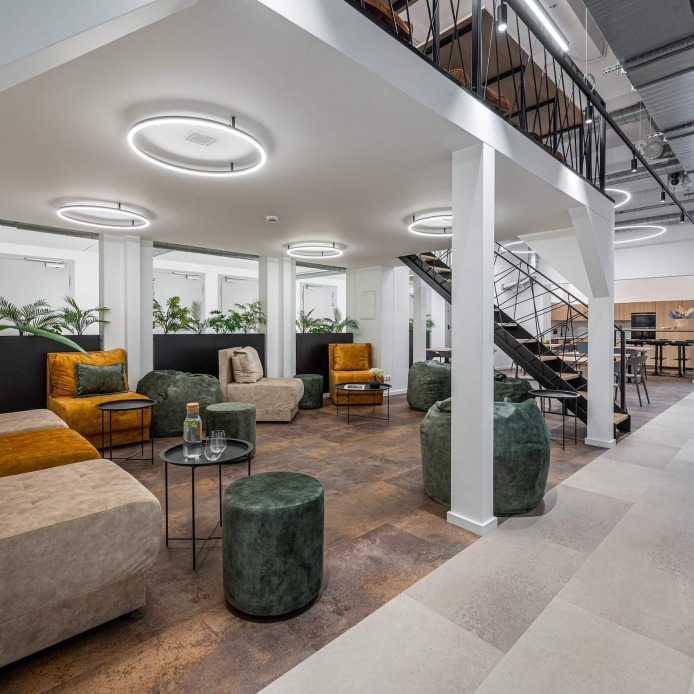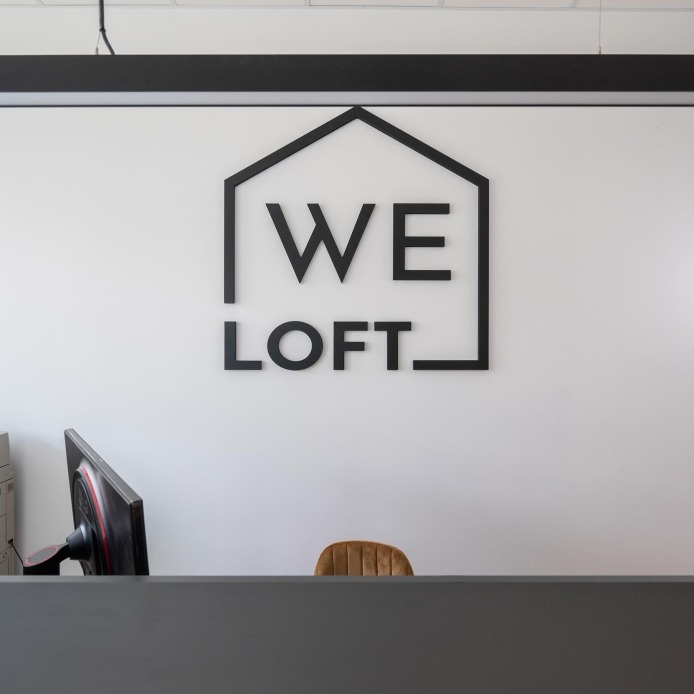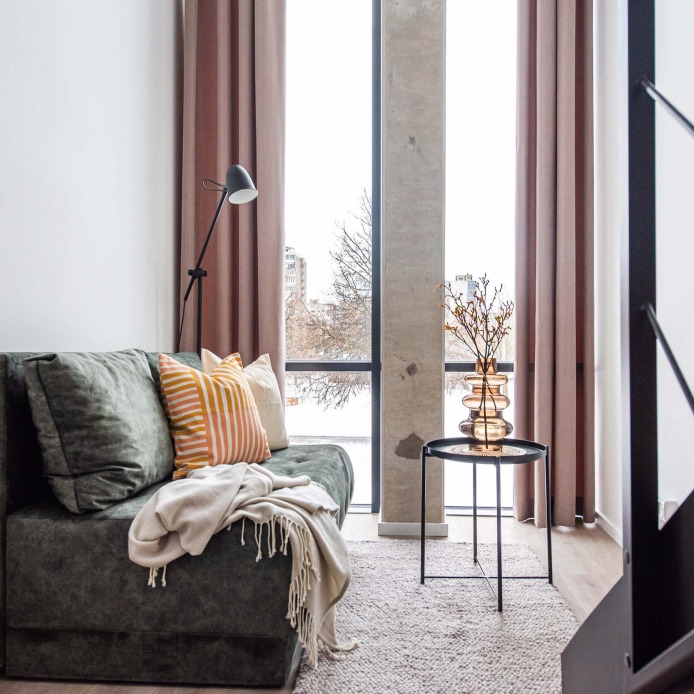 For We LOFT residents included:
Your home - both in the community and privately
We at We LOFT have designed this new loft complex with dynamic people in mind who want to experience all that life has to offer. Therefore, in a small loft community, we have installed as many as seven common spaces where you can work, eat, exercise and socialize, and if you need peace, you can find it in your stylish and private loft. If this way of life is close to you - let's talk!